Fun in 1st Grade 📚 #sjelem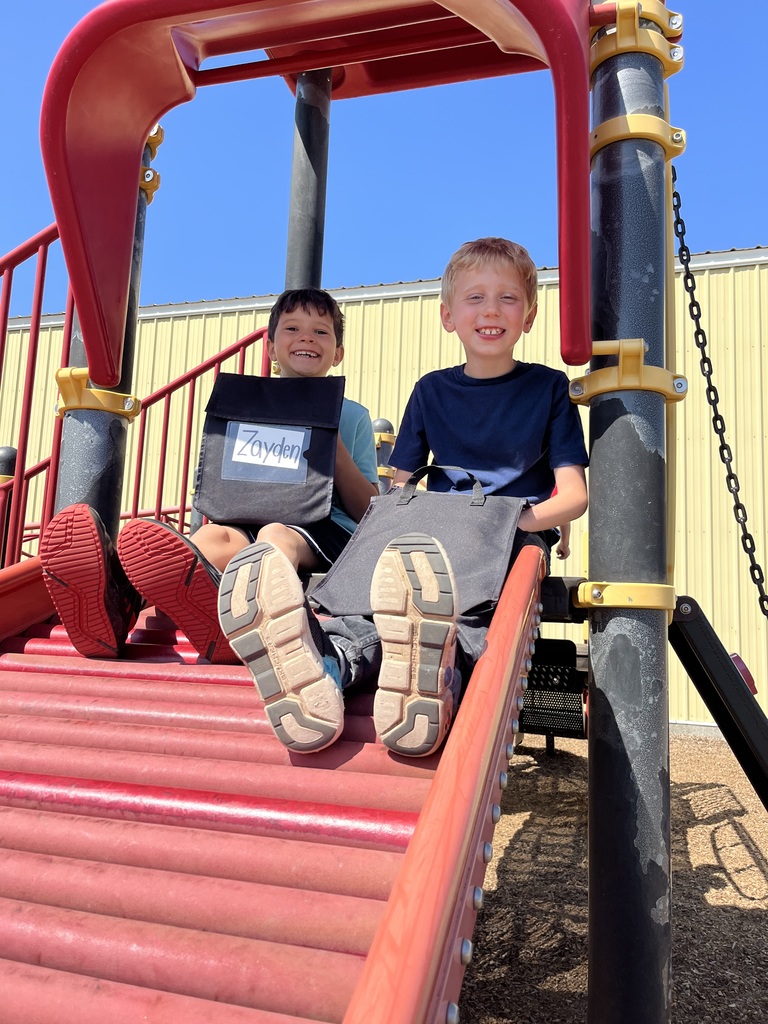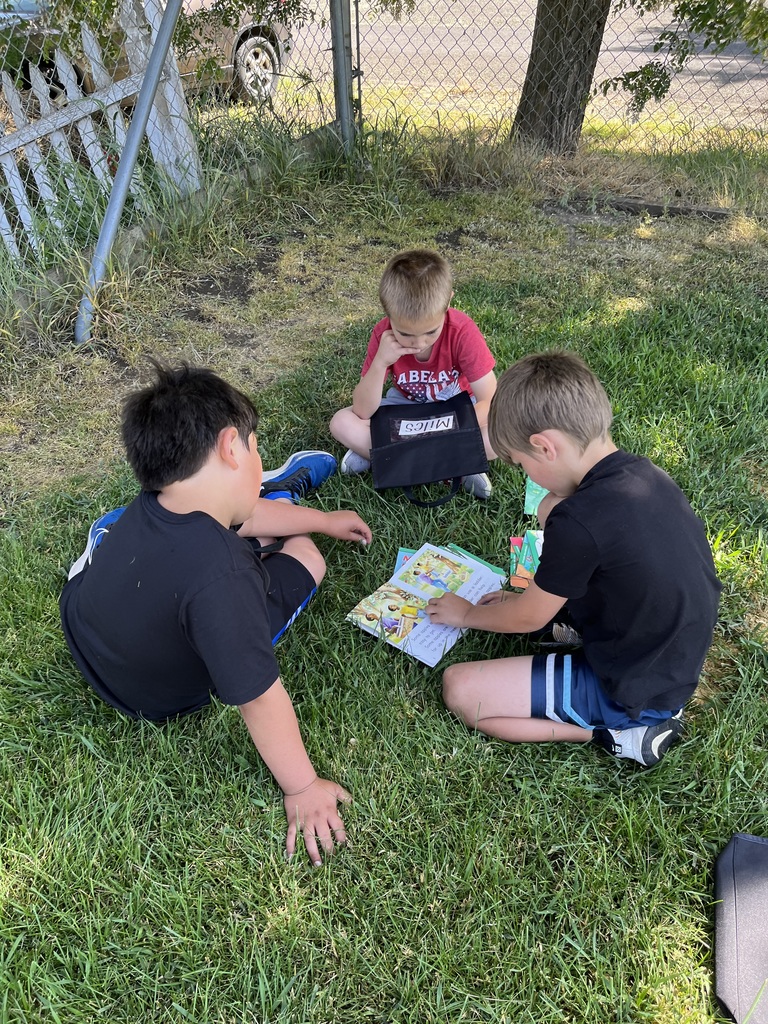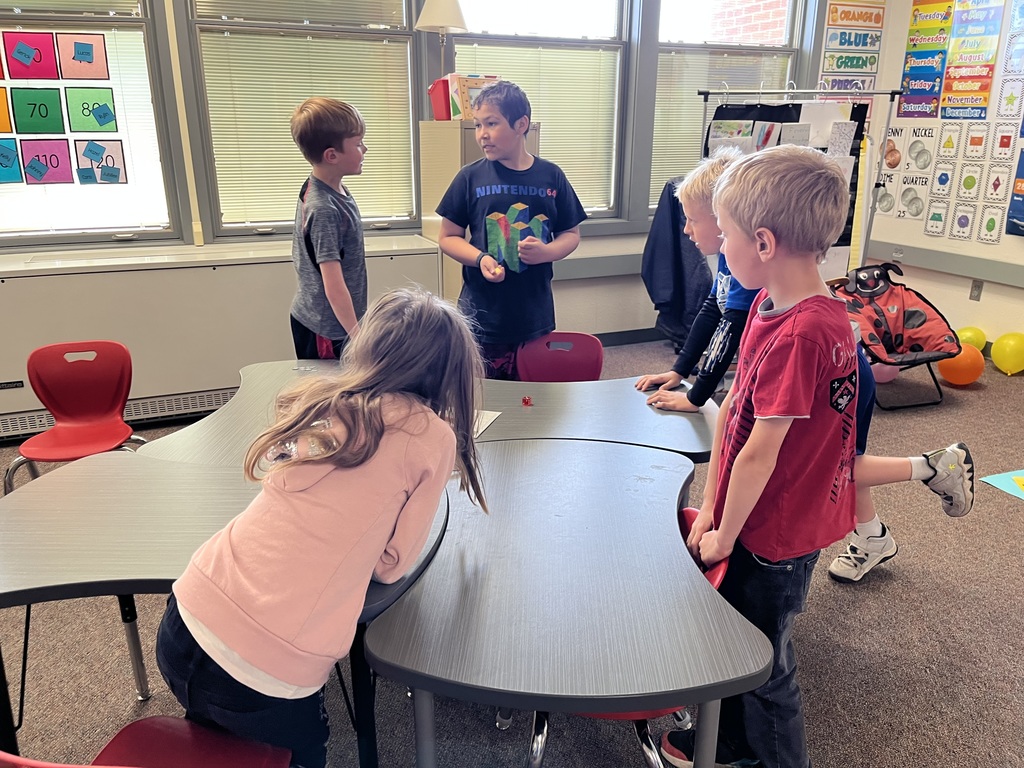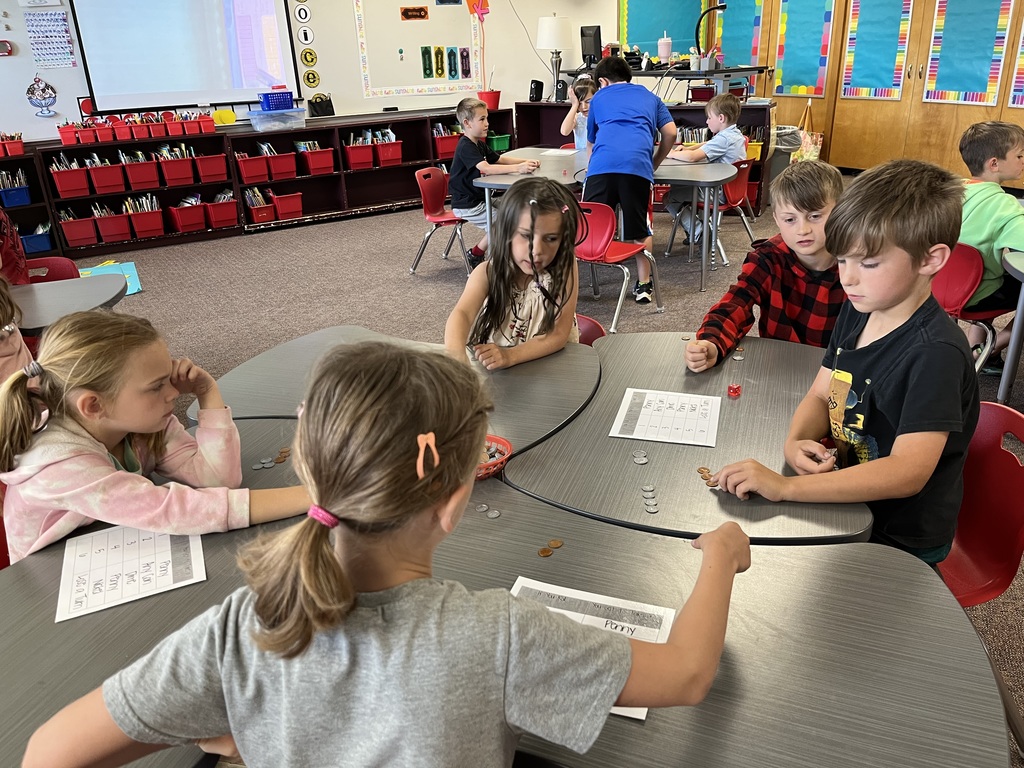 June 2nd, 2023 POSITION TITLE 1/LAP TEACHER CONTRACT LENGTH 180 DAYS 2023-2024 SCHOOL YEAR 8:00 AM - 3:45 PM LOCATION ST. JOHN SCHOOL DISTRICT 301 West Nob Hill St. John, WA 99171 QUALIFICATION OVERVIEW • Possess a valid Washington State Teaching Certificate with an endorsement in Elementary Education or Early Childhood (P-3). • Preferred successful and effective teaching, substitute teaching and/or student teaching experience with elementary students. • Must hold or be able to obtain a valid first aid and CPR certification. APPLICATION PROCEDURE The following materials must be submitted to: St. John School District #322 Attn: Zachary Bailey 301 West Nob Hill St. John, WA 99171 • Letter of Application • District Certificated Application Form • Personal Resume • Three current Letters for Recommendation • Transcripts (unofficial are fine; official copies will be required if hired for position) • Copy of Washington State Teaching Certificate or evidence of eligibility Please visit our web site at
https://www.sjeschools.org/o/sjesd/page/employment-opportunities
for job description and certificated job application. All questions or inquiries can be directed to Zach Bailey 509-504-4040. The position will be open until filled. SALARY St. John School District Teacher's Salary Schedule St John School District does not discriminate in any programs or activities on the basis of sex, race, creed, religion, color, national origin, age, veteran or military status, sexual orientation, gender expression or identity, disability, or the use of a trained dog guide or service animal and provides equal access to the Boy Scouts and other designated youth groups. The following employee(s) has been designated to handle questions and complaints of alleged discrimination: Title IX Coordinator & Civil Rights Compliance Coordinator: Suzanne Schmick, Superintendent, 301 W Nob Hill, St John, WA 99171, 509-648-3336,
sschmick@sjeschools.org
; Section 504/ADA Coordinator: Sandra Krause-Ayers, Principal, 301 W Nob Hill, St John, WA 99171, 509-648-3336,
skrause-ayers@sjeschools.org
. ST. JOHN SCHOOL DISTRICT IS AN EQUAL OPPORTUNITY EMPLOYER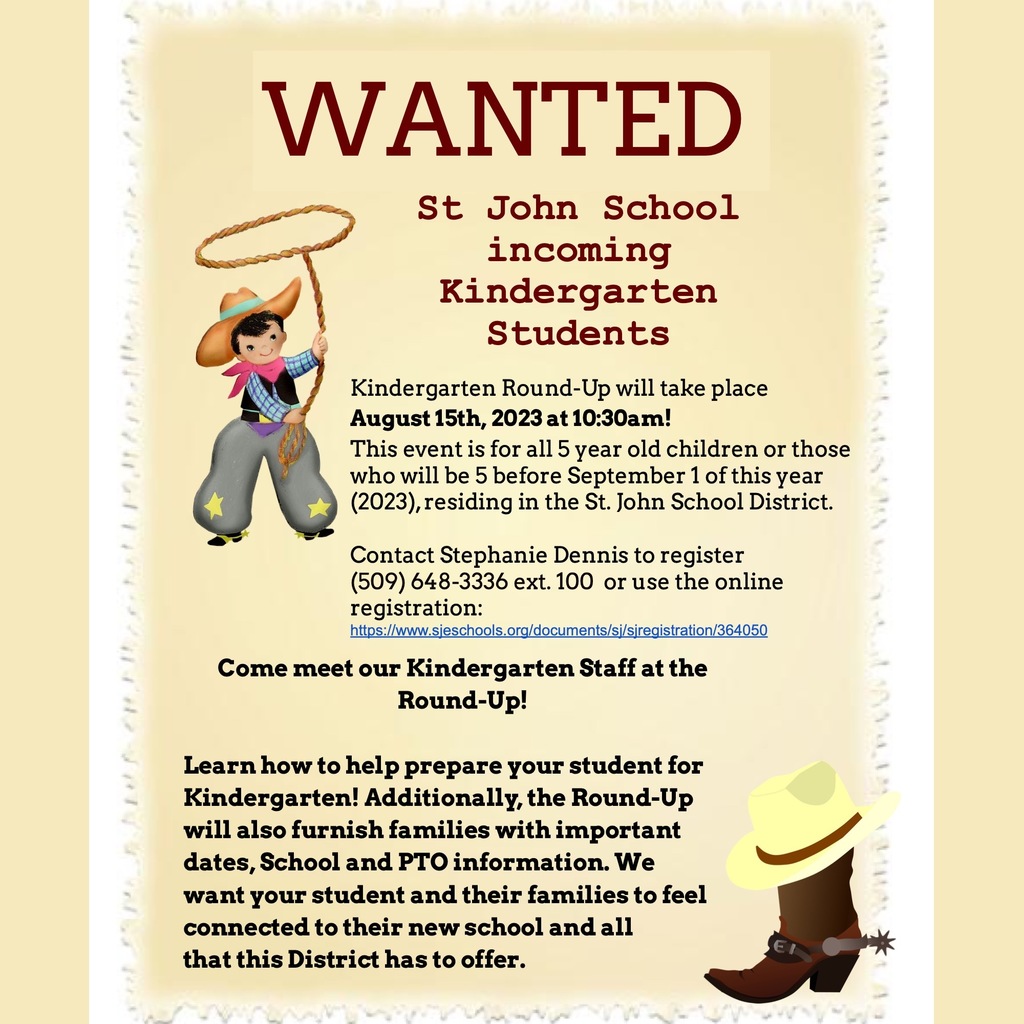 SmileMobile is Coming to Pullman!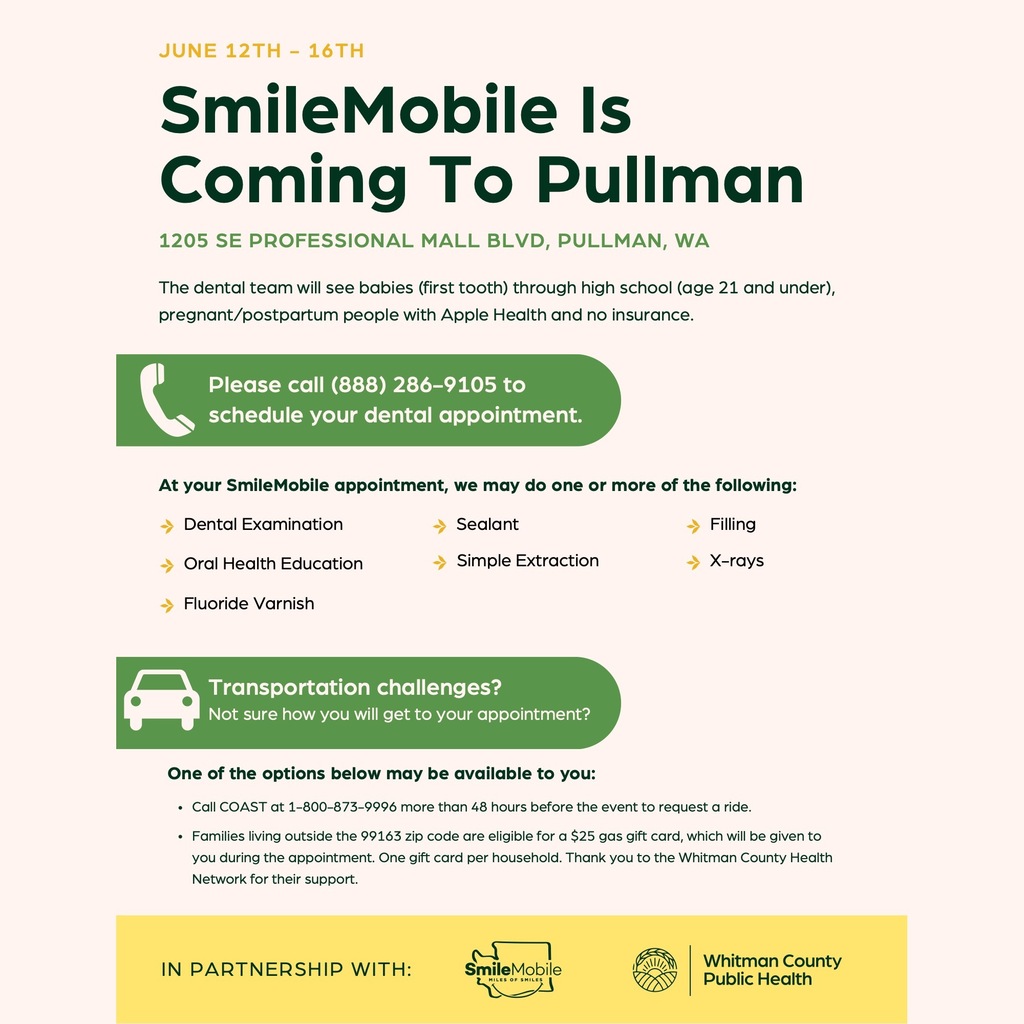 Baccalaureate Friday, 6/2/2023 6:00 p.m. Christian Life Assembly #sjehs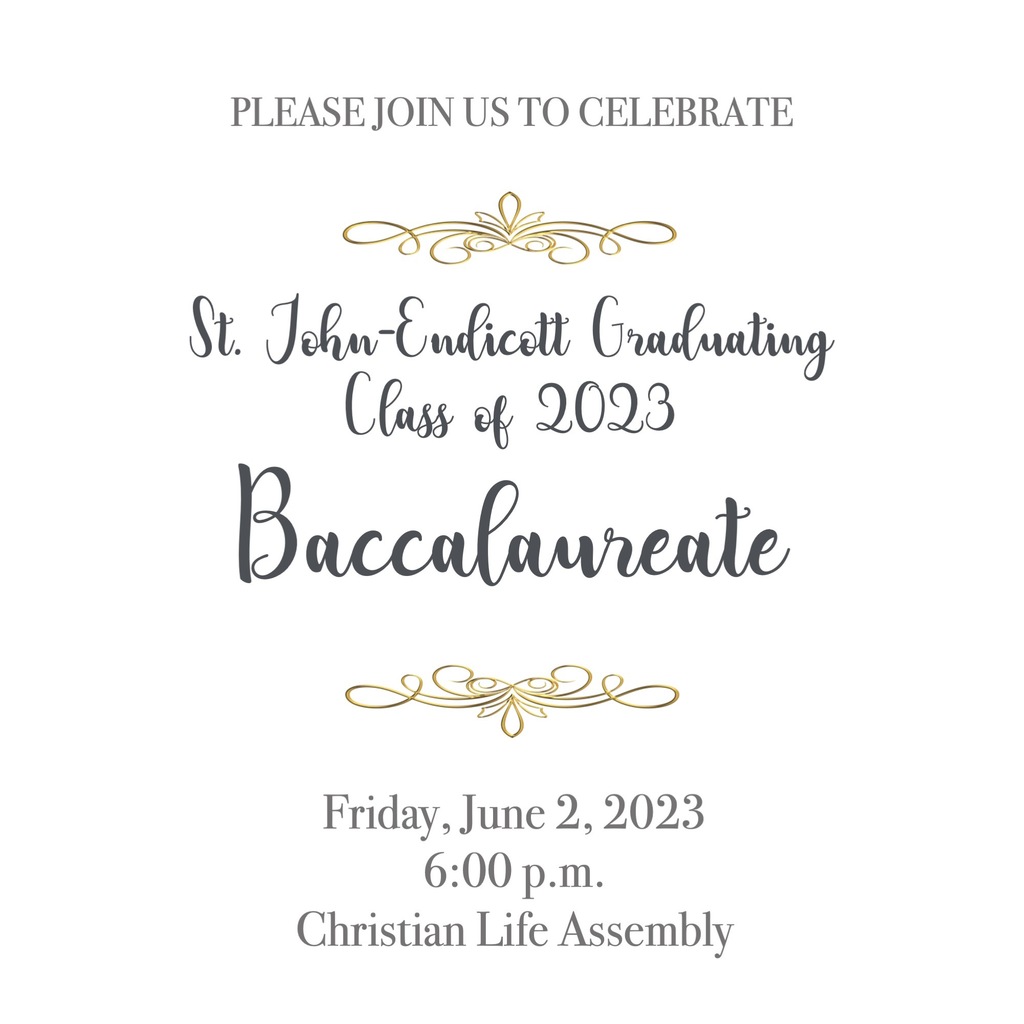 Congratulations to McKenzie Stanley for placing 8th at State Golf! 🦅⛳ #sjehs #sjeleagles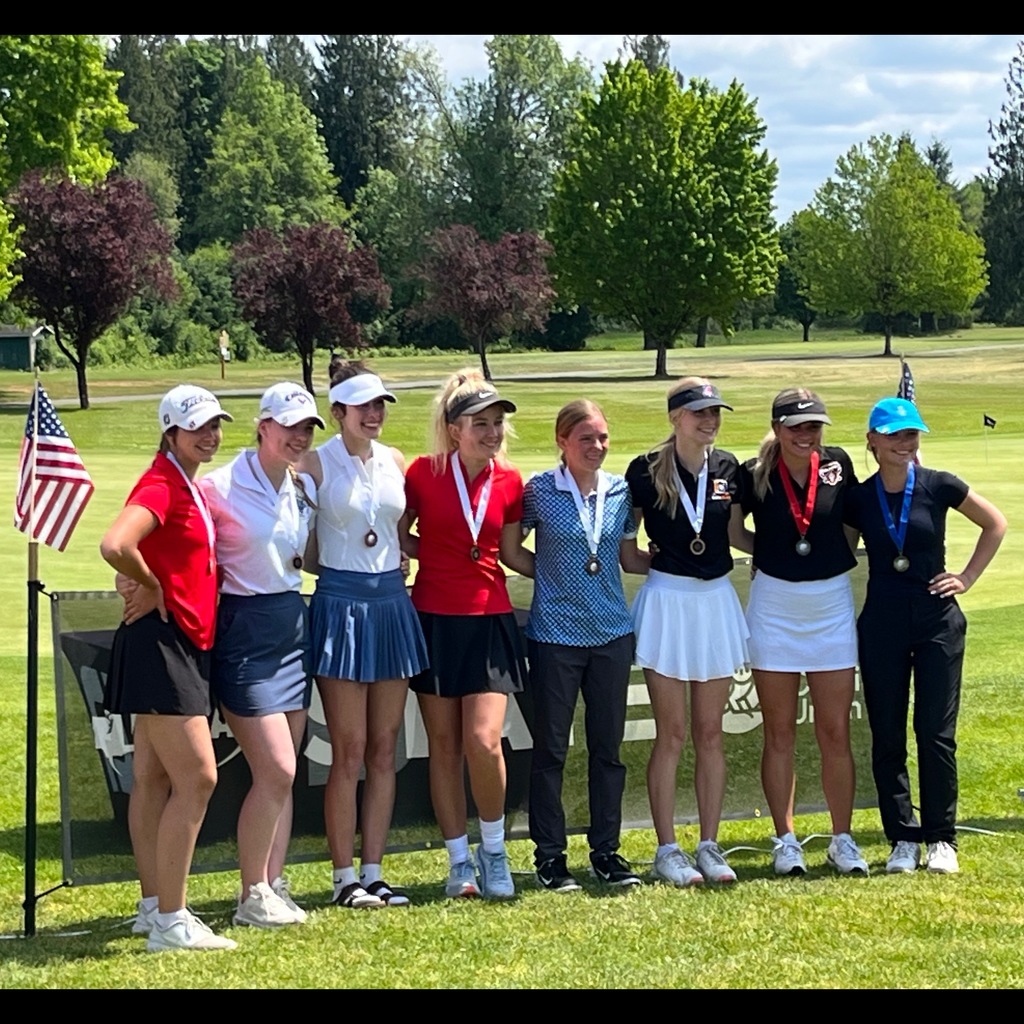 State Track 2023 Results 🦅👟 CONGRATULATIONS, EAGLES! Pedro Molina - 2nd place long jump Chloe Waddell - 2nd place shot put Rory Maloney - 3rd place 110 high hurdles / 5th place 300 hurdles Emery Molina - 4th place pole vault / 7th place high jump #sjehs #sjel


Congratulations to St. John's D.A.R.E. Graduates! 🦁🇺🇸 #sjelem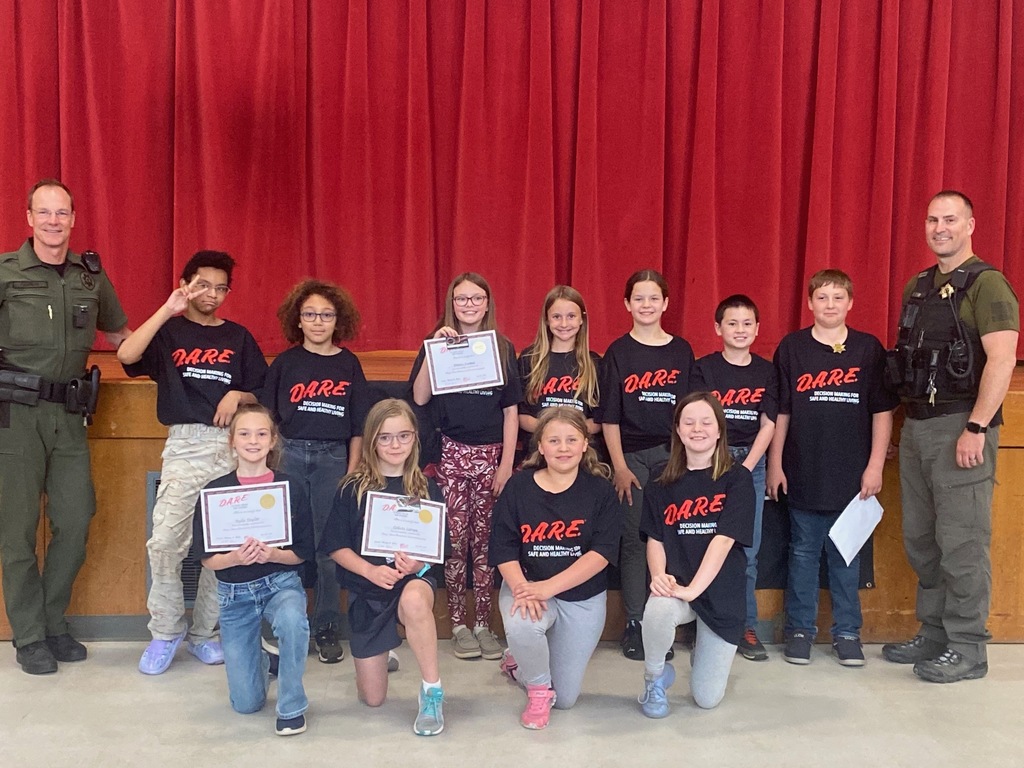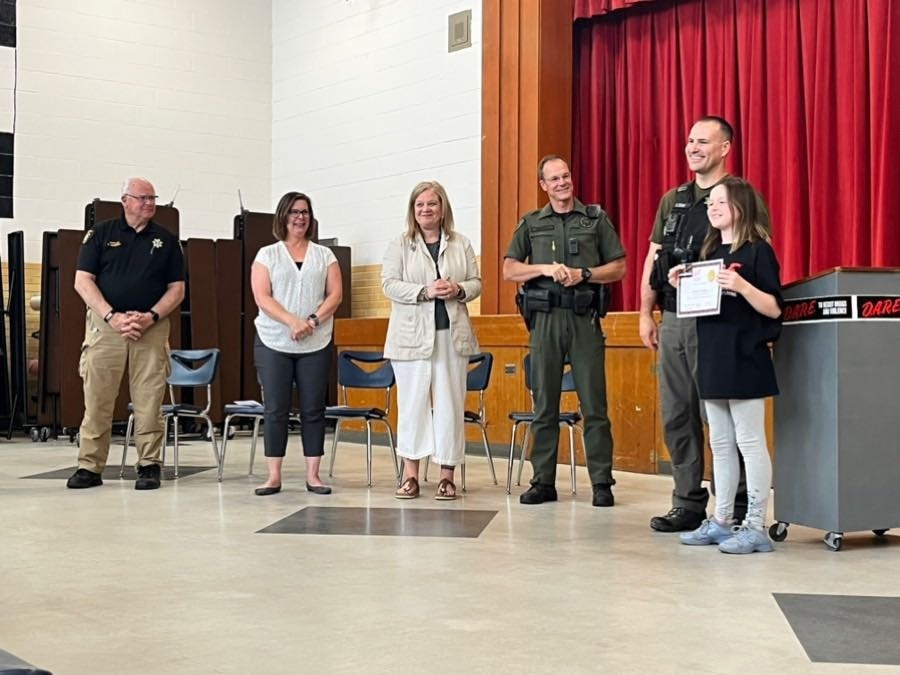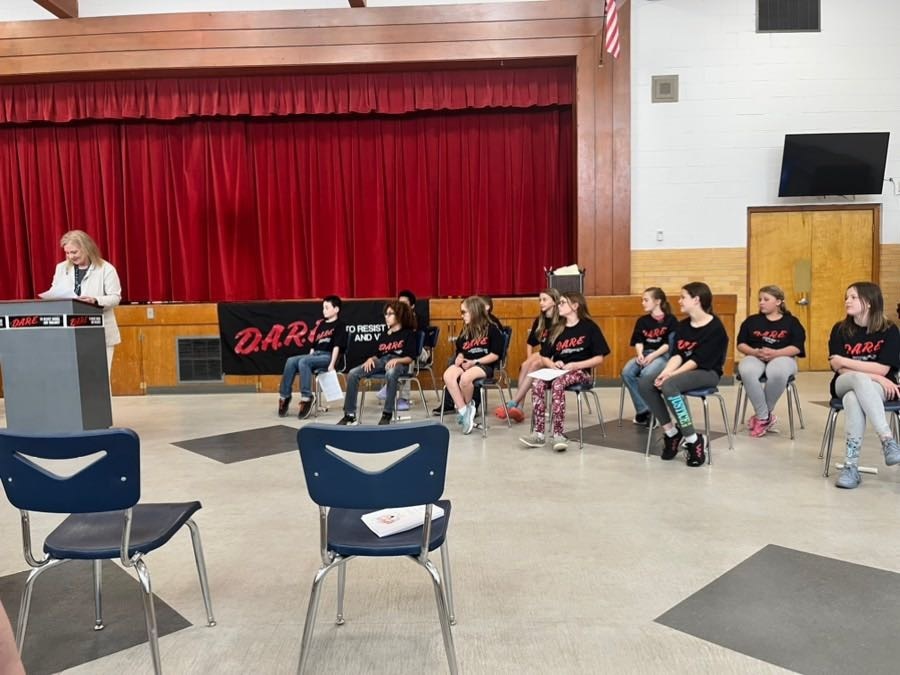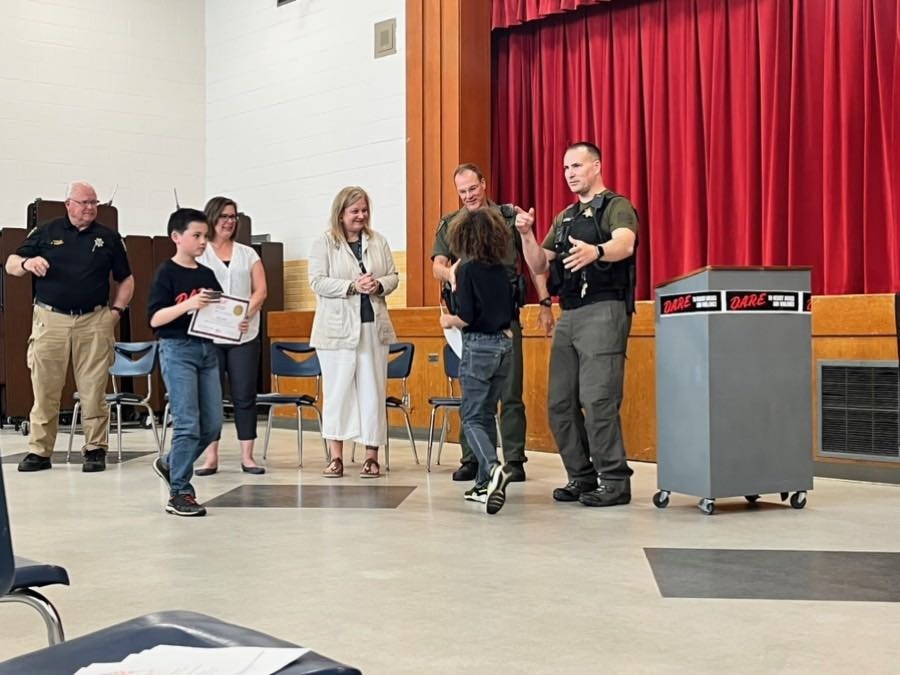 🇺🇸 Happy Memorial Day Weekend! May we never forget those who made the ultimate sacrifice for our freedom. Enjoy the day with your loved ones, and don't forget to think about those who served and sacrificed. 🇺🇸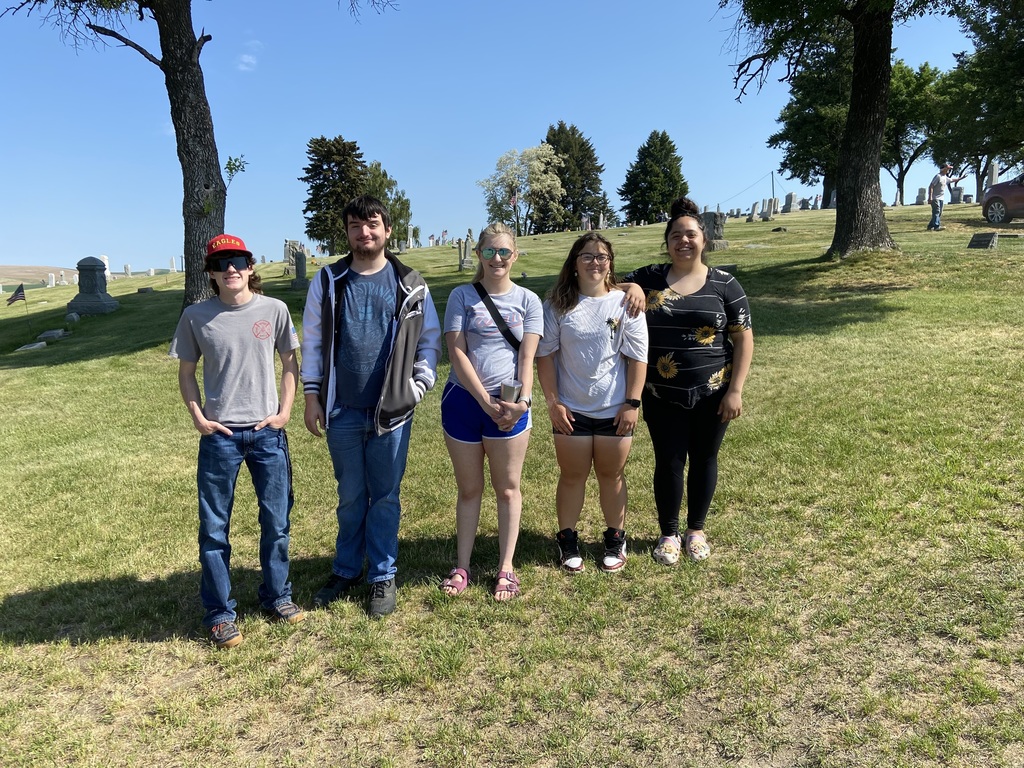 Mini Eagles Volleyball Camp Incoming Grades 3-6 June 19-21, 2023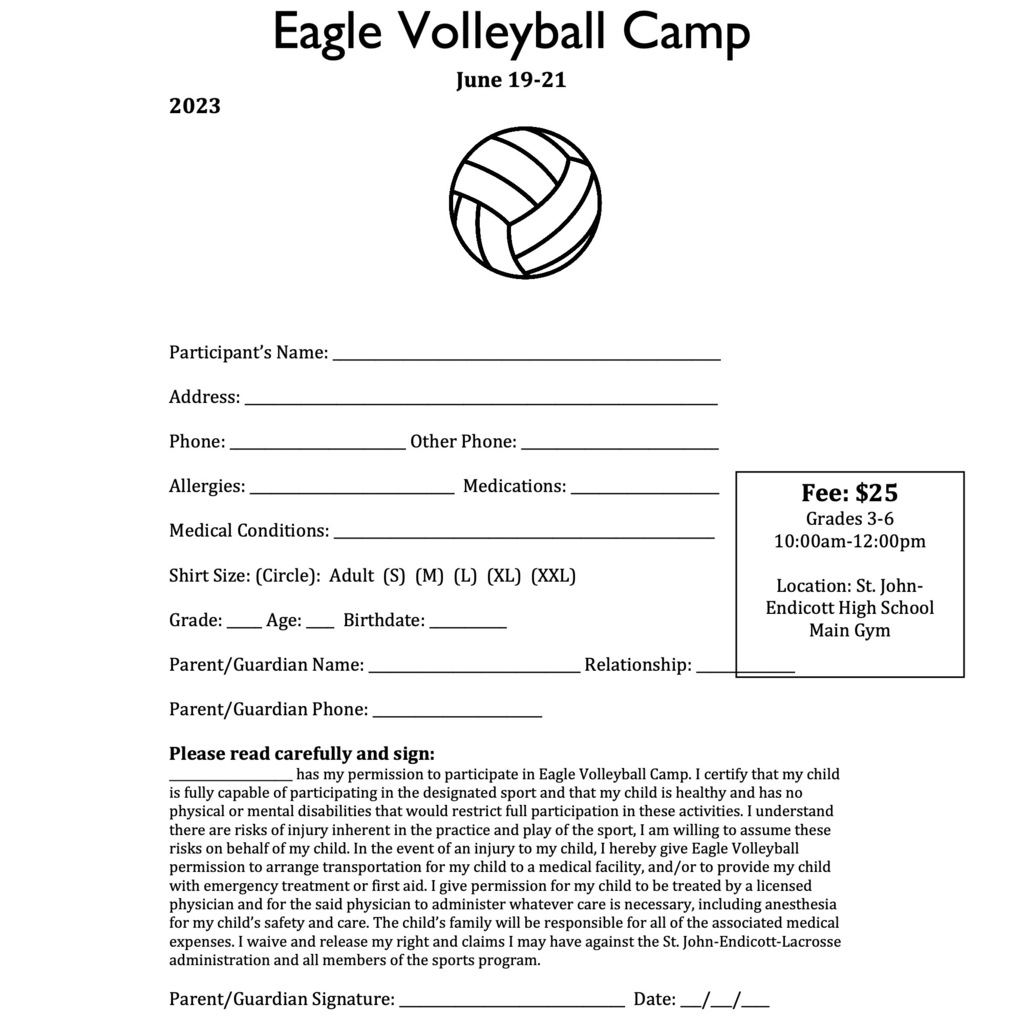 Track is headed to State! GO EAGLES! 🦅👟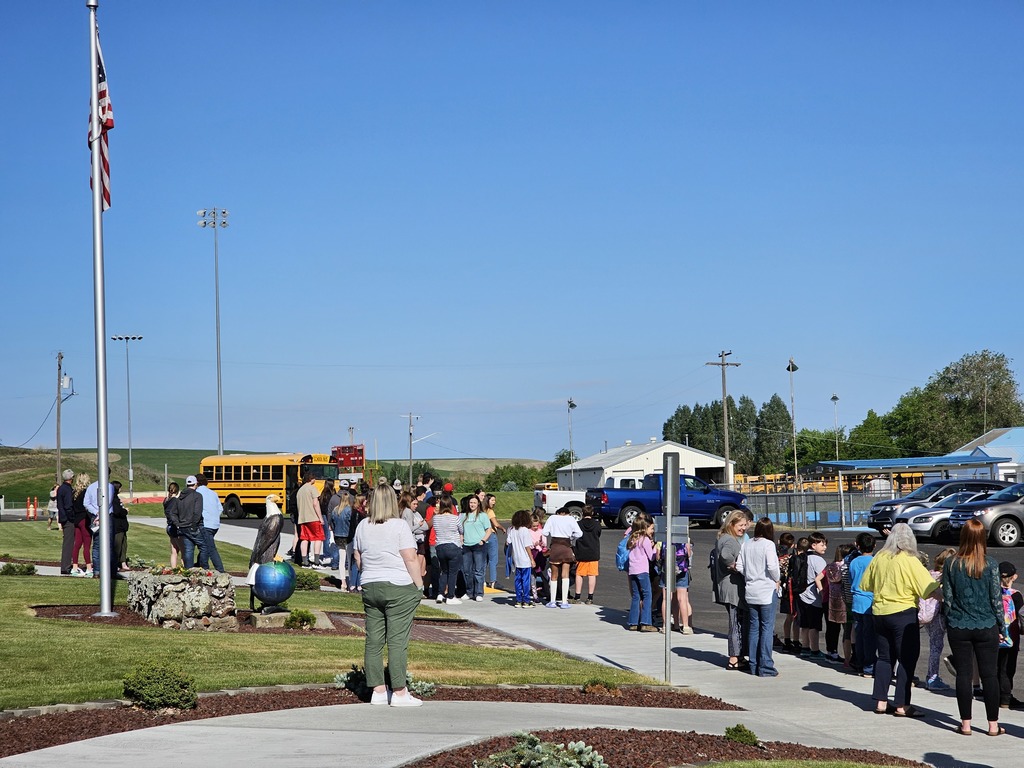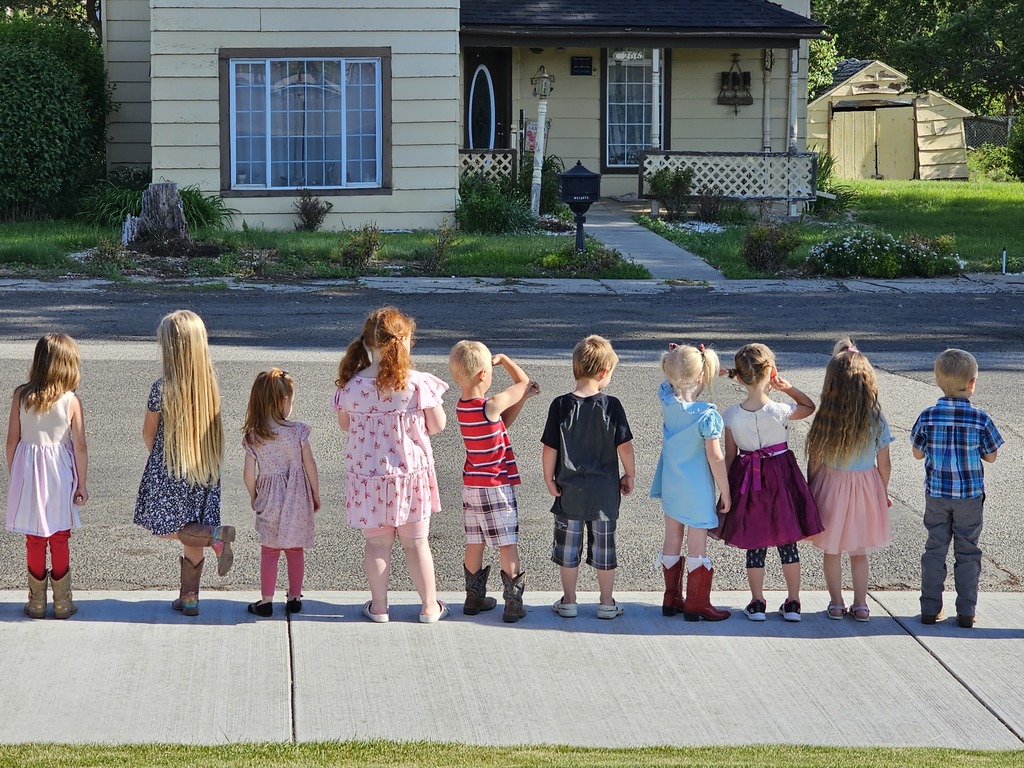 What: Spring Sports Ice Cream Social When: Wednesday, June 7th @ 6:30 pm Where: St. John Multipurpose Room Who: Spring Sport Athletes & Family Why: To celebrate the accomplishments of our student athletes!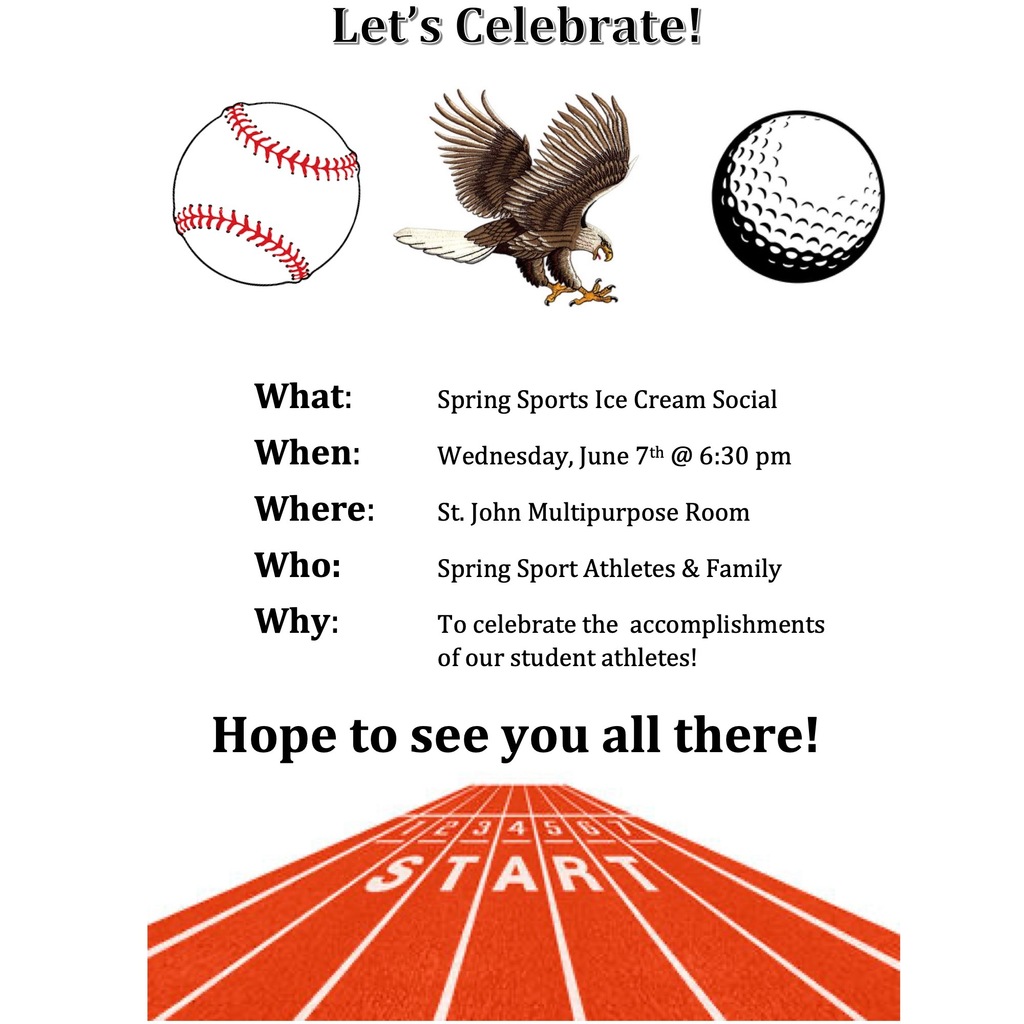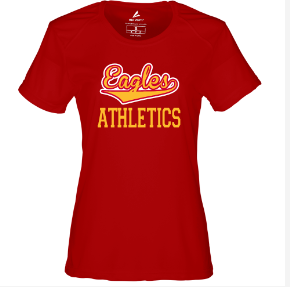 SJEL Track State qualifiers 🦅 GIRLS Emery Molina (high jump, pole vault) Chloe Waddell (shot put, discus) Julia Guske (pole vault) BOYS Rory Maloney (110HH, 300H, Triple Jump, 4x400 relay) Pedro Molina (long jump, 4x400 relay) Will Hubert (110HH, 4x400 relay) Will Tollett (4x400 relay) Joel Larsen (4x400 relay alternate) David Logen (4x400 relay alternate)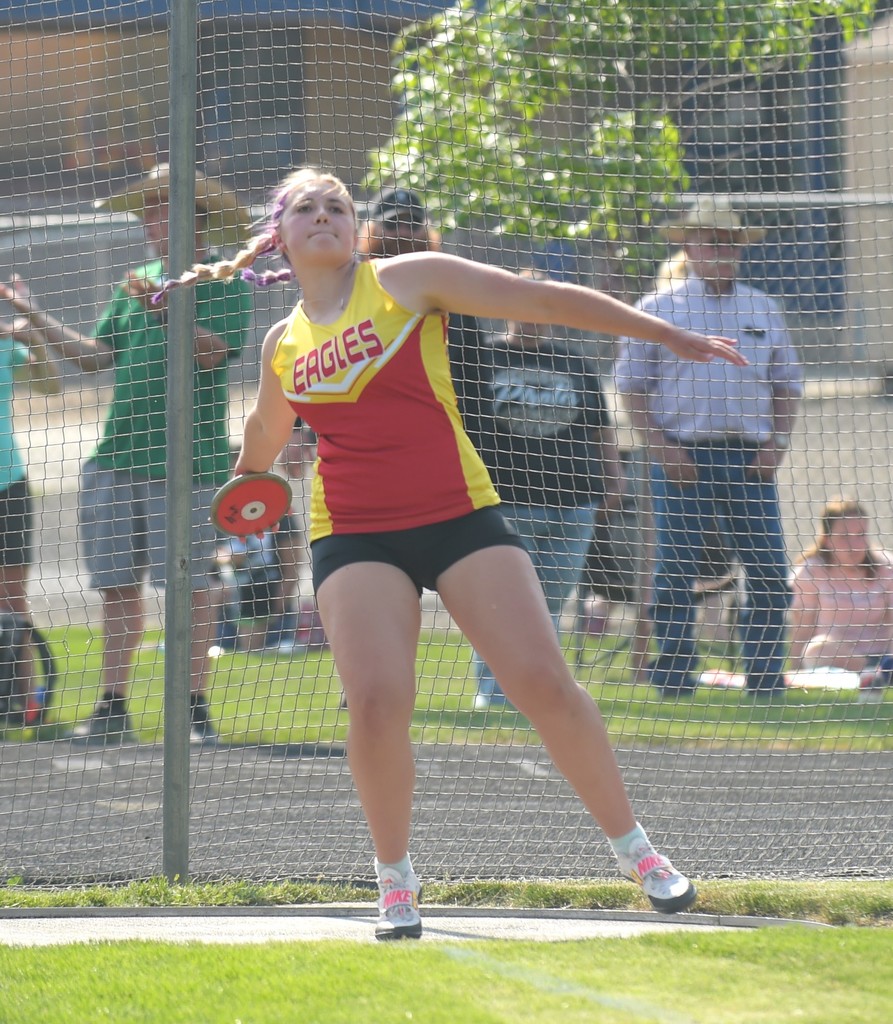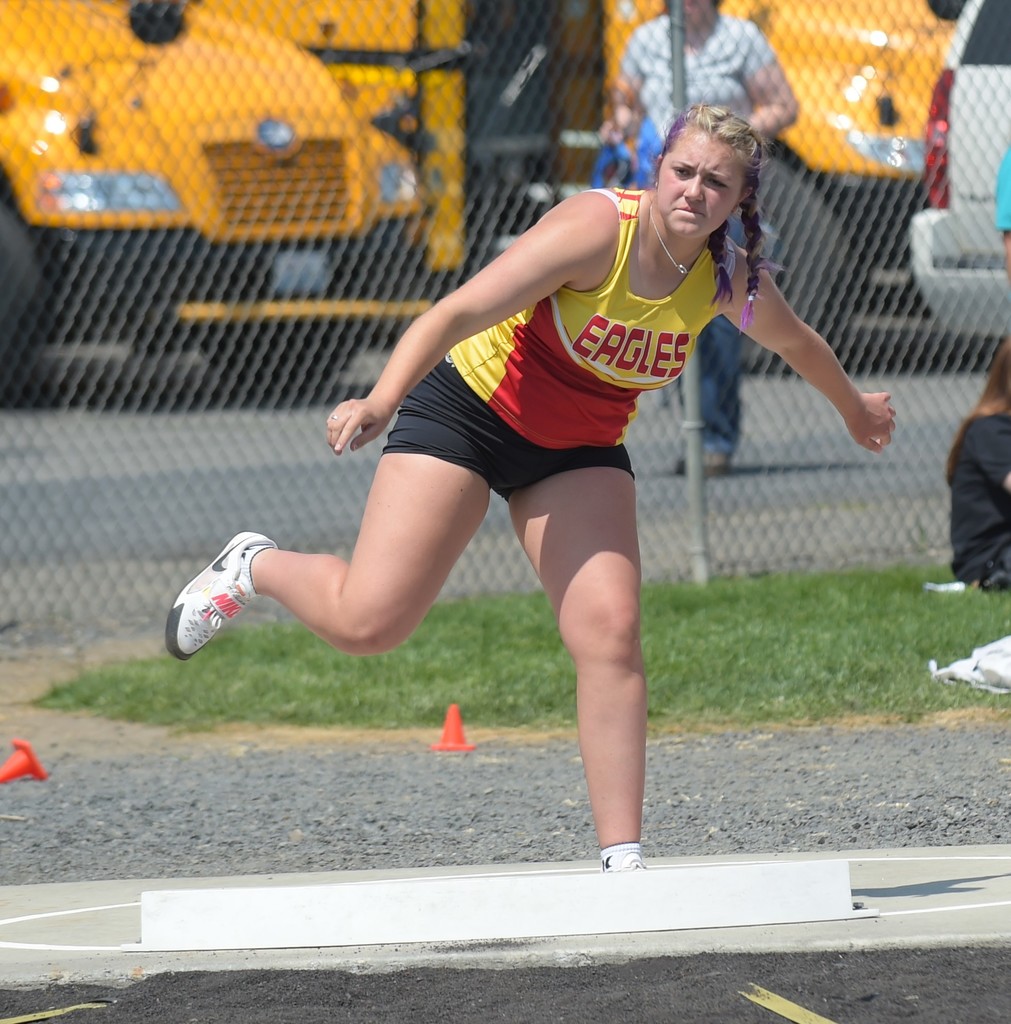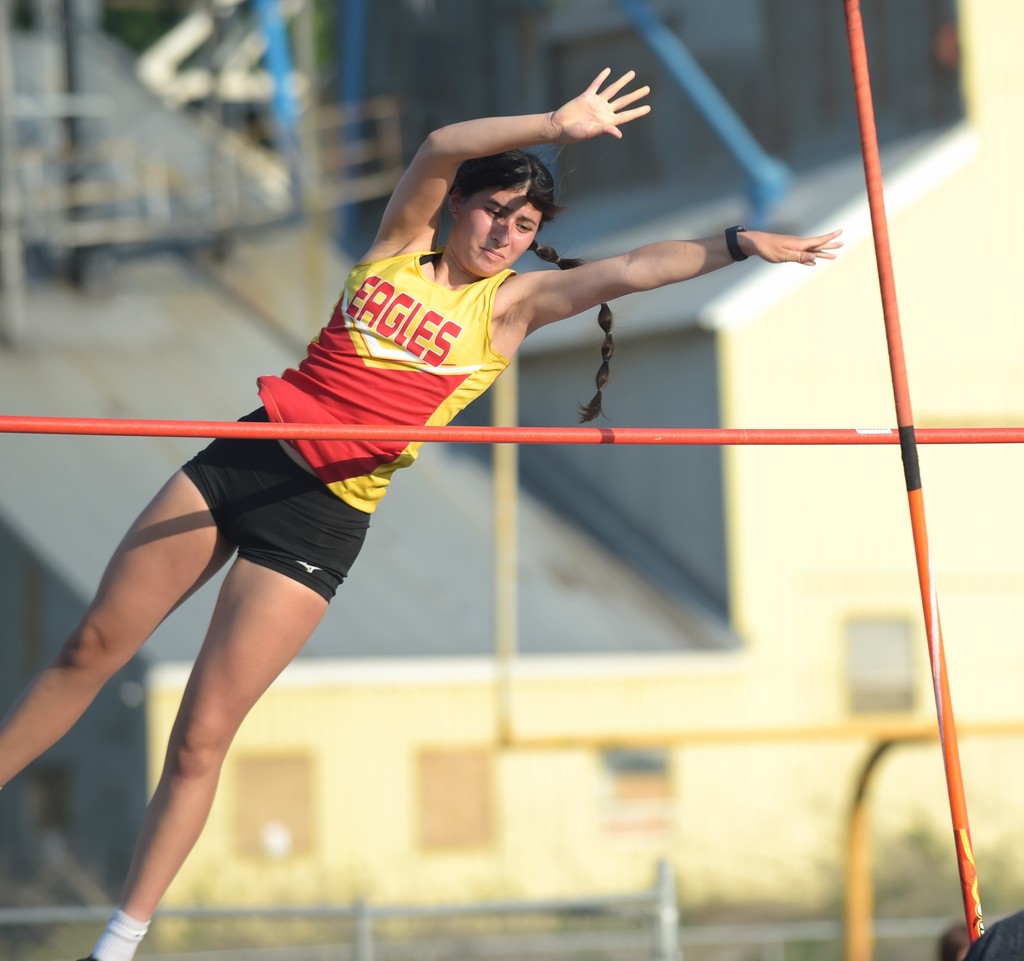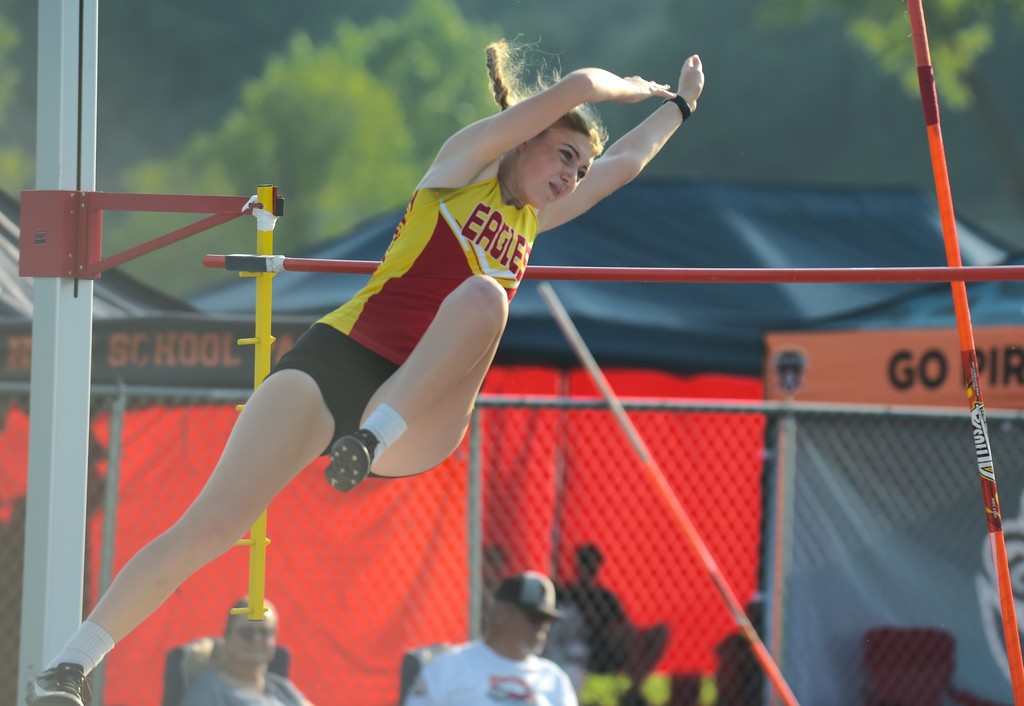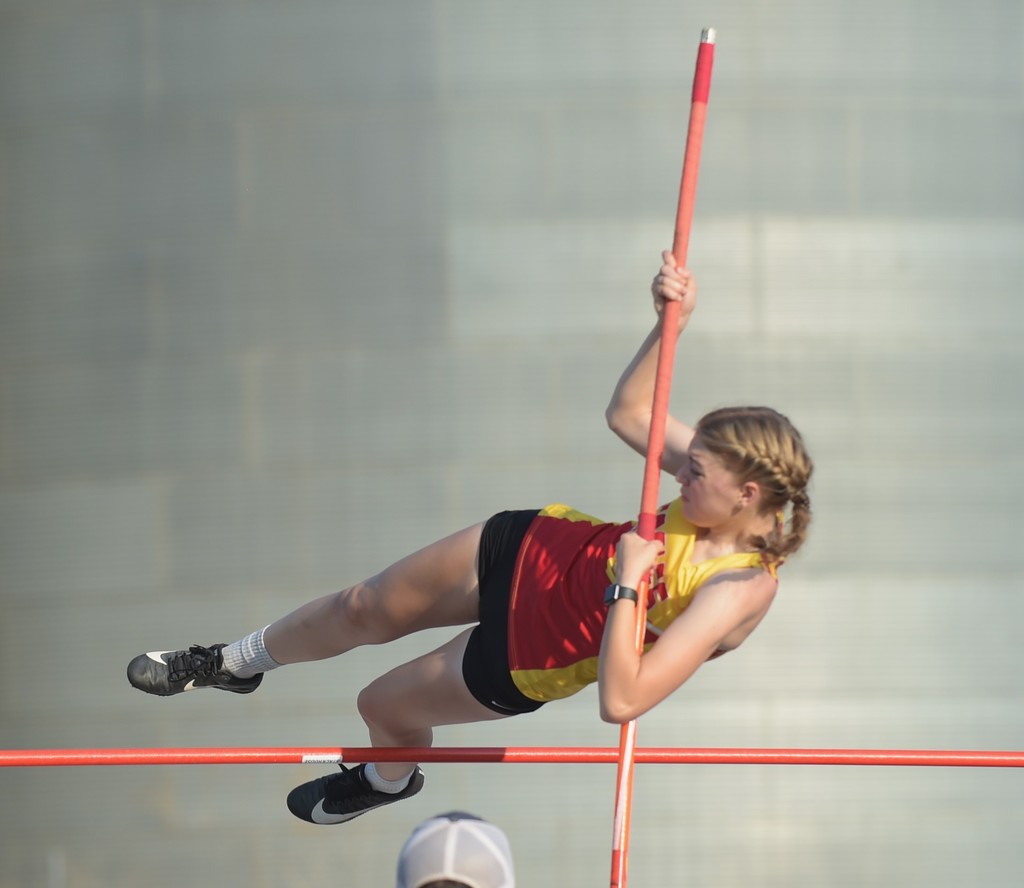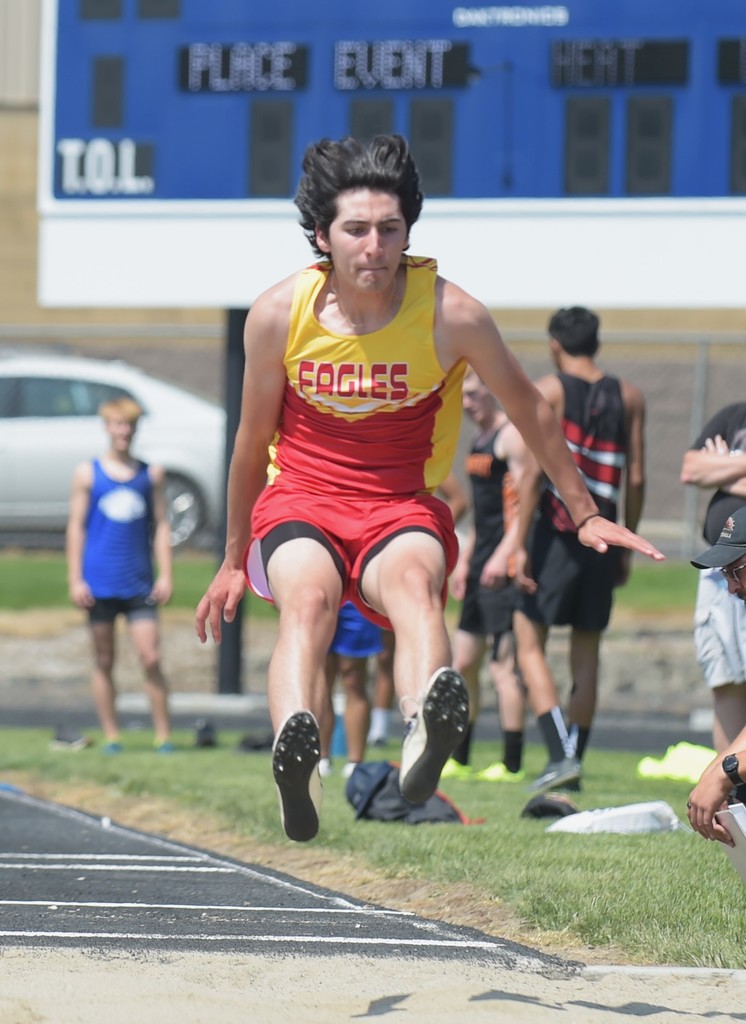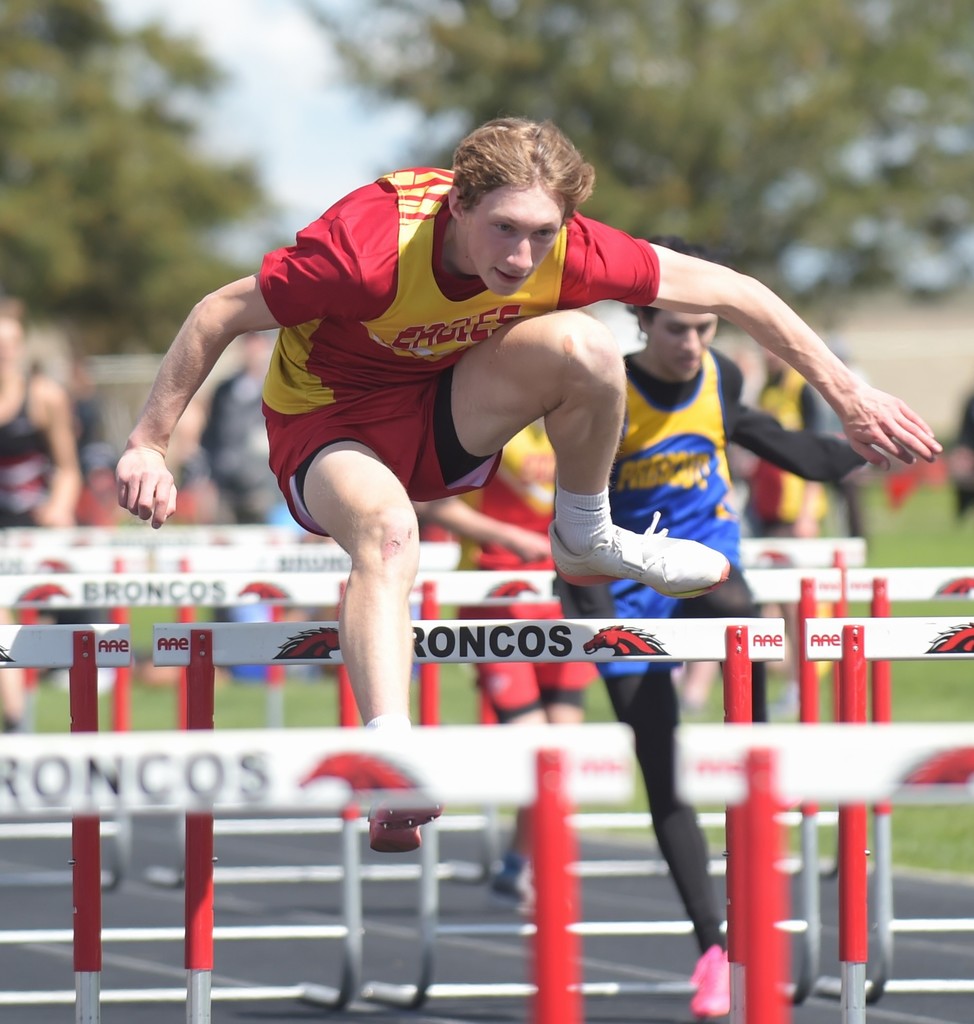 Car Wash! Friday, May 19th 3:30-5:30 Webb's Empire Foods *Support the 2023 Senior Class!* #sjehs

Thank you, SJ PTO! #sjelem #sjehs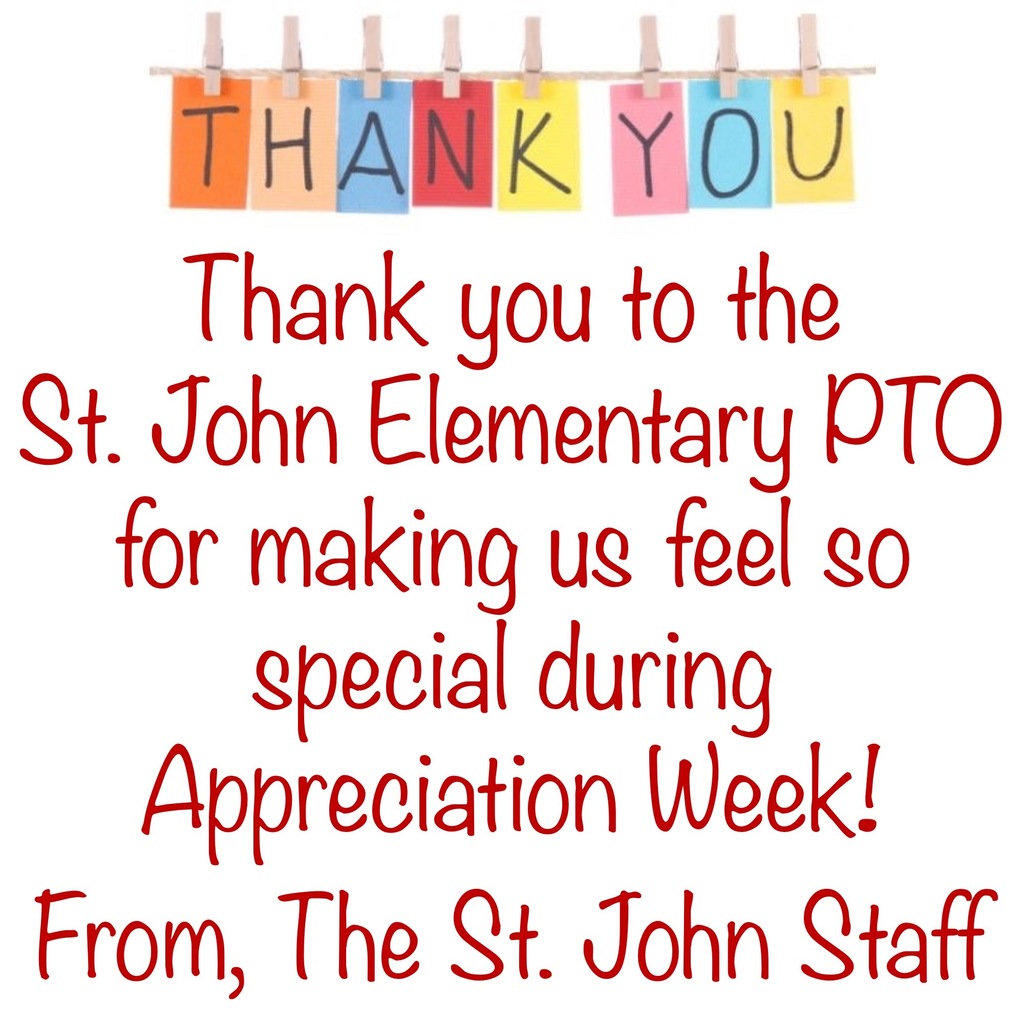 Senior Signing Day Monday, May 15, 2023 2:30 p.m. St. John-Endicott High School Gym